ROUSH® To Build Raybestos® Brakes 2013 Mustang 
ROUSH Performance Commissioned To Build 2013 Mustang for 2012 Giveaway Promotion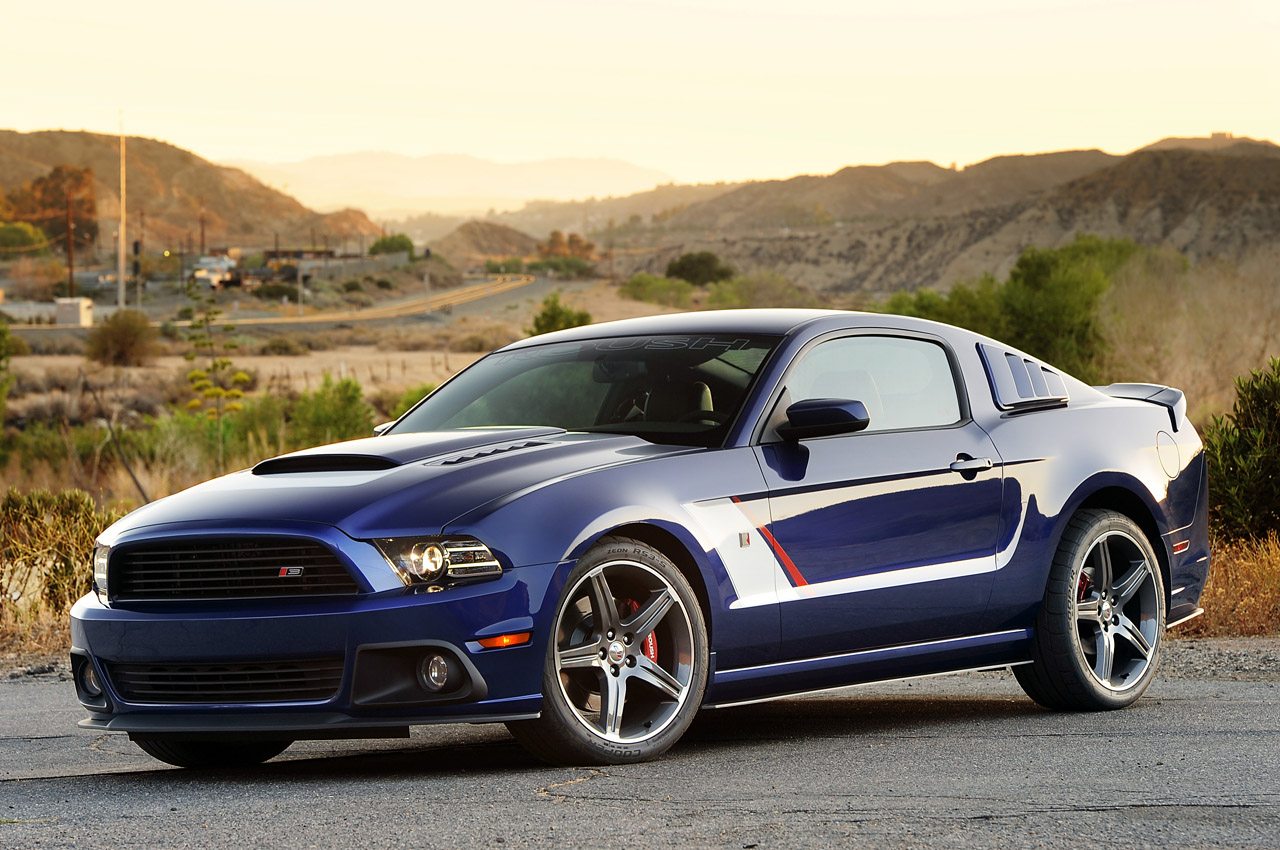 Las Vegas, NV (Nov. 3, 2011)
  Following up on the excitement surrounding the build and SEMA display of its 2011 promotional giveaway car, the 1964 Raybestos GTO-R road racer built by Hot Rod Chassis & Cycle, 
the company today unveiled plans for its 2012 giveaway project: a Raybestos-edition 2013 model year ROUSH Stage 3 Mustang.
Racing legend Jack Roush will direct his engineering team on construction of the Raybestos project at ROUSH Performance in Plymouth Township, Michigan.  The Raybestos ROUSH Mustang is sure to be a monster on the street -- motivated by a 540 horsepower, 
ROUS charged®
and intercooled 5.0L 4-valve DOHC TiVCT power plant.  Race-ready stopping power will be delivered by the huge Raybestos "Generation 2" NASCAR-spec brake package specially adapted to fit the Mustang – the very same Raybestos brakes equipped on Roush Fenway Racing's Sprint Cup cars in NASCAR competition.
Plans for the Raybestos ROUSH Mustang were announced yesterday at the SEMA show by Josh Russell, Director of Sales & Marketing for the Racing & Performance division of Affinia Global Brake & Chassis, manufacturers of Raybestos Brakes & Chassis products.  The Raybestos ROUSH Mustang will be given away to one lucky professional mechanic or do-it-yourselfer Raybestos customer as part of an upcoming summer 2012 North American sales promotion, and the build process will be chronicled in national television, magazines, social media, and exclusive content on the company's 
RaybestosGarage.com
 micro site.  The project celebrates Raybestos unrivaled brake and chassis product lines – which boast coverage for modern performance cars, vintage applications, a pro-racing pedigree, and the latest in advanced technology design, materials, and construction. 
After building a '64 GTO and '32 Ford Roadster Pickup in Raybestos promotions over the previous two years, the new 2013 ROUSH Stage 3 Mustang will be the first project on an entirely modern platform.  "We've enjoyed seeing what was done with the last couple of Raybestos hot rod builds," said ROUSH VP of Sales & Marketing Tim Wheeler.  "We can't wait to show the performance world what ROUSH can do on this special signature edition Mustang for Raybestos Brake & Chassis."
For more information on ROUSH Performance Products, a company offering an extensive line of aftermarket performance parts, vehicles and crate engines,