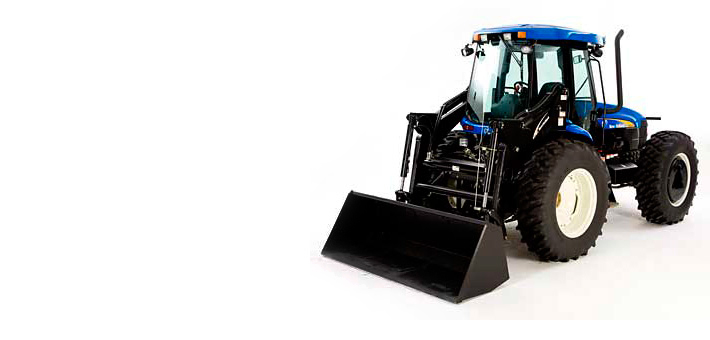 Loaders for TV6070 Bidirectional™ Tractors




AN UNBEATABLE TEAM
A choice of two durable loaders lets you harness the TV Bidirectional™ tractor's infinite speeds, tight turning and easy shuttling to create the ultimate materials handling machine. No matter which loader model you choose, you get superior performance to make quick work of loading wagons, cleaning out buildings and moving feed or bales.



84LB
When you need to reach far, reach for the 84LB. It beats the competition hands-down with a lift height of over 13 feet and an 8,000-pound breakout force.



82LB
For the ultimate in maneuverability choose the 82LB. At 12.9 feet shorter than the 84LB, its lower center of gravity increases lift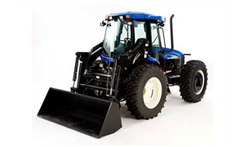 capacity and boosts breakout force to an incredible 12,000 pounds. Plus, the combination of a compact design and the tractor's articulated steering provides the ultimate in maneuverability.


SUPERIOR DESIGN
Both loaders attach to the cab end of the tractor, providing advantages over conventional tractor-loader combinations:
• Outstanding visibility to the bucket cutting edge.
• Wider loader frame for more strength and stability.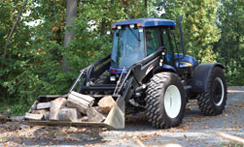 • Easier tractor servicing with no need to raise or reach through or over the loader to access the engine hood or maintenance points.
• Shorter hydraulic hoses reduce the chance of hose pinching or twisting.


EASY TO USE
The Quick-Attach™ loader design lets you easily attach or remove either loader model, and quickly move to other jobs as needed. A mechanical self-leveling and a bucket level indicator are standard equipment on both models.



EASY TO USE
Increase your loader's versatility with a choice of buckets and attachments for either the 82LB or 84LB.
• 1.5-yard, all-purpose bucket with either a grapple fork or manure tines attachment.
• 2.4-yard, light material bucket.
| | |
| --- | --- |
| Model | Tractor Compatibility |
| 82LB | TV6070 |
| 84LB | TV6070 |