HUSQVARNA 372 XP® G

A true professional saw in the larger mid-size class, built for very demanding applications. The crankcase and crankshaft are extra heavy-duty and the carburettor has vibration damping in order to handle high speeds and high loads. The saw combines low weight, high power and rapid acceleration with flexible operation. The XP® G model has both heated handles and carburettor.
Air Injection
Centrifugal air cleaning system for reduced wear and longer operating time between filter cleanings.
LowVib®
Effective anti-vibration dampeners absorb vibration, sparing the user's arms and hands.
Quick release air filter cover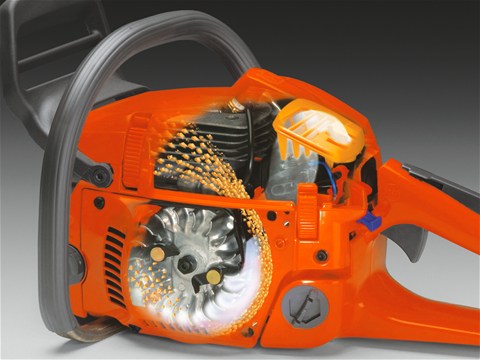 Quick release cover saves time when cleaning or changing spark plug.
Heated handles
Efficient heating coils in the front and rear handles make the saw more comfortable to use in cold and damp conditions.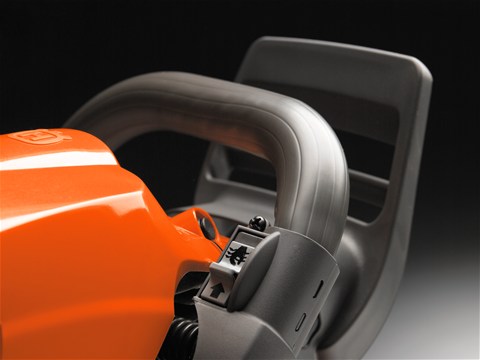 Three-piece crankshaft
Forged three-piece crankshaft for maximum durability for the toughest applications.
More features:
Adjustable oil pump
Magnesium crankcase
Smart start
Intertia chain brake
Specifications for 372 XP® G
Engine specification
Cylinder displacement
4.3 cu.inch / 70.7 cm³
Power output
5.3 hp / 3.9 kW
Maximum power speed
9600 rpm
Fuel tank volume
26.04 fl oz / 0.77 lit
Fuel consumption
490 g/kWh
Spark plug
Champion RCJ7Y, NGK BPMR7A
Electrode gap
0.02 " / 0.5 mm
Torque, max.
4.3 Nm/6600 rpm
Lubricants
Oil tank volume
0.84 US pint / 0.4 lit
Vibration & noise data
Equivalent vibration level (ahv, eq) front / rear handle
3.5/4.6 m/s²
Sound pressure level at operators ear
103 dB(A)
Sound power level, guaranteed (LWA)
115 dB(A)
Cutting equipment
Chain pitch
3/8"
Recommended bar length, min-max
15"-28" / 38-71 cm
Chain speed at max power
70.21 fts / 21.4 m/s
Chain speed at 133% of maximum engine power speed
93.5 fts / 28.5 m/s
Overall dimensions
Weight (excl. cutting equipment)
13.8 lbs / 6.3 kg