HUSQVARNA 223L

The Husqvarna 223L is a versatile trimmer with a straight shaft and bevel gear. The long reach and loop handle make it easy to turn and use the trimmer in different angles. Comes with reliable, easy to load semi automatic trimmer head.
Wrought connecting rod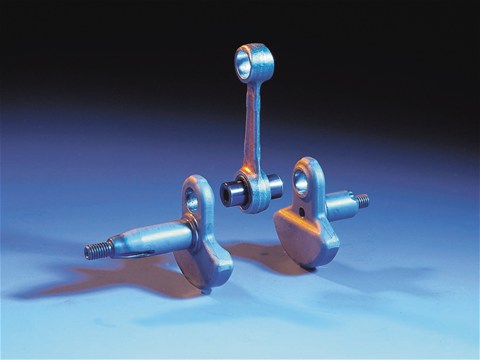 Forged connecting rod and three-piece crankshaft for extended product life.
Auto return stop switch
Stop switch automatically resets to the ON position for trouble-free starting.
Fuel pump
Fuel pump designed for easy starting.
Smart Start®
The engine and starter have been designed so the machine starts quickly with minimum effort. Resistance in the starter cord is reduced by up to 40%.
Specifications for 223L
Engine specification
Cylinder displacement
1.5 cu.inch / 24.5 cm³
Power output
1.01 hp / 0.75 kW
Maximum power speed
9000 rpm
Fuel tank volume
16.91 fl oz / 0.5 lit
Fuel consumption
680 g/kWh
Fuel consumption
1.12 lbs/h / 0.51 kg/h
Spark plug
Champion RCJ7Y, NGK BPMR7A
Electrode gap
0.02 " / 0.5 mm
Torque, max.
1.2 Nm/6000 rpm
Clutch engagement speed
3800 rpm (±120 rpm)
Lubricant type
Husqvarna or equiv. at 50:1
Maximum rpm output shaft
8014 rpm
Output shaft thread
M10x1.25V
Lubricants
Lubricant type (bevel gear)
Mineral grease
Emission data EPA
Exhaust emissions (CO average)
333 g/kWh
Vibration & noise data
Equivalent vibration level (ahv, eq) front / rear handle
7.1/9.7 m/s²
Sound pressure level at operators ear
98 dB(A)
Transmission data
Equipment
Overall dimensions
Weight (excl. cutting equipment)
9.04 lbs / 4.1 kg
Tube length
58.39 inch / 1483 mm
Tube diameter
0.94 " / 24 mm