Husqvarna 440

Second generation lightweight and efficient all-round saw, ideal for those looking for a chainsaw that is exceptionally easy to start and manoeuvre. Starts easily also with a slower pull, comes with flip-up tank caps. Featuring X-Torq® engine for lower fuel consumption and reduced emission levels. Equipped with Smart Start®, fuel pump and Auto return stop switch for easier starting.
X-Torq®
Deliver lower fuel consumption and reduced exhaust emission levels in accordance with the world´s most stringent environmental regulations.
Combined choke/stop control
Combined choke/stop control allow for easier starting and reduce the risk of engine flooding.
Quick-release air filter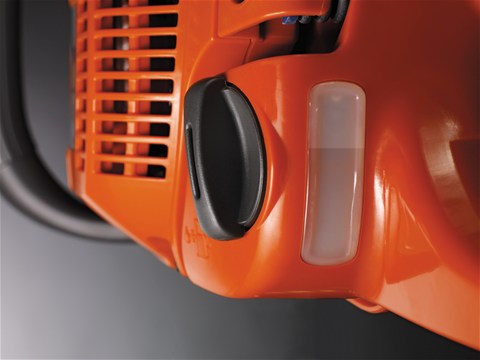 Facilitates cleaning and replacement of the air filter.
Felling marks
Distinct felling marks for better felling precision.
Flip-up tank cap
The flip-up tank cap is easy to open and close when refueling.
Three-piece crankshaft
Forged three-piece crankshaft for maximum durability for the toughest applications.
Smart Start®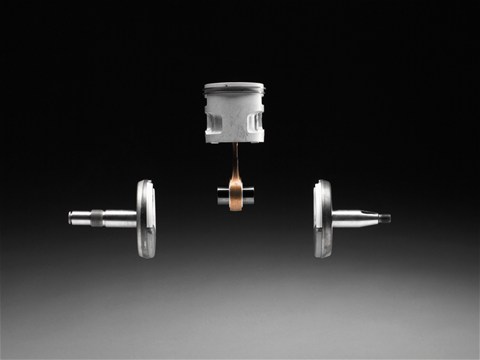 The engine and starter have been designed so the machine starts quickly with minimum effort. Resistance in the starter cord is reduced by up to 40%.
Visible fuel level
Transparent fuel indicator makes it easy to check fuel level.

More Features:
Inertia chain brake
Fuel pump
Specifications for 440
Engine specification
Cylinder displacement
2.5 cu.inch / 40.9 cm³
Power output
2.4 hp / 1.8 kW
Maximum power speed
9000 rpm
Fuel tank volume
12.51 fl oz / 0.37 lit
Fuel consumption
513 g/kWh
Spark plug
NGK BPMR7A, Champion RCJ7Y
Electrode gap
0.02 " / 0.5 mm
Torque, max.
2.16 Nm/6300 rpm
Lubricants
Oil tank volume
0.53 US pint / 0.25 lit
Vibration & noise data
Equivalent vibration level (ahv, eq) front / rear handle
2.5/3.2 m/s²
Sound pressure level at operators ear
102 dB(A)
Sound power level, guaranteed (LWA)
114 dB(A)
Cutting equipment
Chain pitch
.325"
Recommended bar length, min-max
13"-18" / 33-46 cm
Chain speed at max power
56.76 fts / 17.3 m/s
Chain speed at 133% of maximum engine power speed
75.46 fts / 23 m/s