HUSQVARNA 555FX

Husqvarna 555FX is a very powerful clearing saw developed for full time spacing tasks in tough conditions. The X-Torq® engine provide raw power, rapid acceleration and excellent fuel economy. Short tube and bevel gear angled 24 degrees simplifies directional felling in dense forests. Very low vibrations thanks to LowVib®. Delivered with Balance XT harness.
X-Torq® engine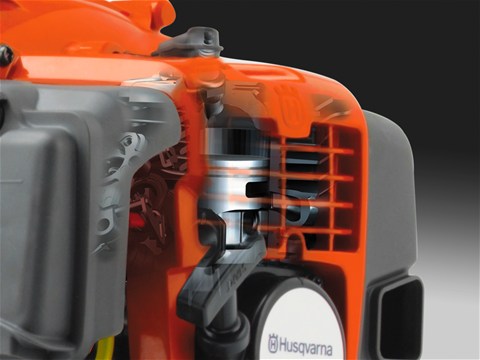 The X-Torq® engine design reduces harmful exhaust emissions by up to 75% and increases fuel efficiency by up to 20%.
Smart Start®
The engine and starter have been designed so the machine starts quickly with minimum effort. Resistance in the starter cord is reduced by up to 40%.
Adjustable handle bar
Adjustable and ergonomically designed handlebar for best comfort.
Thumb-operated throttle
Thumb-operated throttle for efficiency and precision control. Reduces strain on the hand muscles.
Easy blade switch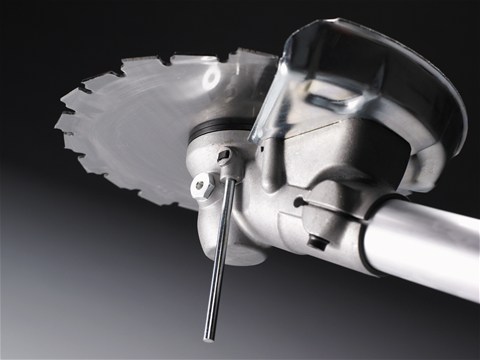 Magnetic locking pin holder facilitates blade switch.
LowVib®
Effective anti-vibration dampeners absorb vibration, sparing the user's arms and hands.
Balance XT
Ergonomic harness with broad back support, shoulder straps and hip belt that distributes the load over a larger area. Adjustable back plate for perfect fit.
Fuel pump
Fuel pump designed for easy starting.
More Feautures:
Forestry bevel gear
Auto return stop switch
Comfort handle
Specifications for 555FX
Engine specification
Cylinder displacement
3.3 cu.inch / 53.3 cm³
Power output
3.8 hp / 2.8 kW
Maximum power speed
9000 rpm
Fuel tank volume
37.2 fl oz / 1.1 lit
Fuel consumption
480 g/kWh
Fuel consumption
2.95 lbs/h / 1.34 kg/h
Electrode gap
0.02 " / 0.5 mm
Torque, max.
3.5 Nm/6900 rpm
Clutch engagement speed
4100 rpm (±120 rpm)
Maximum rpm output shaft
10500 rpm
Output shaft thread
M12x1.75V
Lubricants
Lubricant type (bevel gear)
Biodegradable grease
Emission data EPA
Exhaust emissions (CO average)
350 g/kWh
Vibration & noise data
Equivalent vibration level (ahv, eq) left / right handle
2.1/2.3 m/s²
Sound pressure level at operators ear
103 dB(A)
Sound power level, guaranteed (LWA)
117 dB(A)
Transmission data
Equipment
OEM Saw blade
Scarlett 225-24
Overall dimensions
Weight (excl. cutting equipment)
19.6 lbs / 8.9 kg
Tube length
53.35 inch / 1355 mm
Tube diameter
1.38 " / 35 mm