HUSQVARNA 128LDX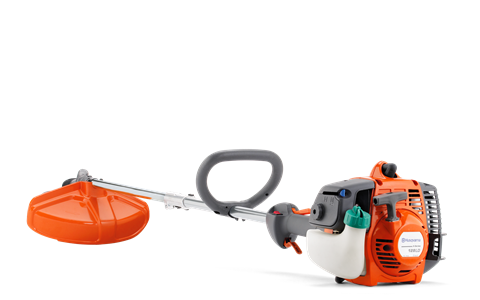 Lightweight multi purpose trimmer, perfect for homeowners. Easy starting with Smart Start® recoil system and fuel pump. Strong, braided wire cable drive. Comes with easy loading T25 semi automatic trimmer head.
Grass bevel gear
Bevel gear designed with high torque and the cutting equipment parallell to the ground for best cutting performance
Tap 'n Go trimmer head
Twin line cutting system with Tap 'n Go for quick line feed.
Fuel pump
Fuel pump designed for easy starting.
Stand alone starter
The stand alone starter makes it easy to change starter cord if needed.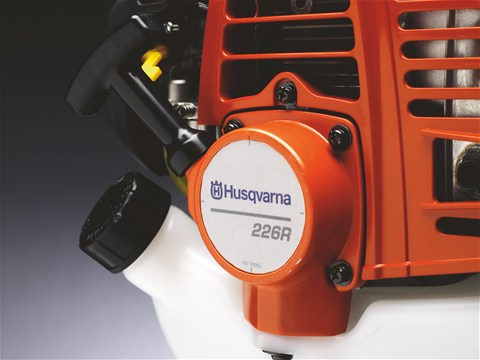 Click on attachments
Click on attachments for easy tool change.
Detachable shaft
Detachable shaft for easy transport and storage.
Multi purpose
Multi-purpose machine with several attachments available as accessories.
Specifications for 128LDX
Engine specification
Cylinder displacement
1.7 cu.inch / 28 cm³
Power output
1.1 hp / 0.8 kW
Maximum power speed
8000 rpm
Fuel tank volume
13.53 fl oz / 0.4 lit
Fuel consumption
507 g/kWh
Spark plug
Champion RCJ8Y
Electrode gap
0.02 " / 0.6 mm
Emission data EPA
Exhaust emissions (CO average)
65.5 g/kWh
Vibration & noise data
Equivalent vibration level (ahv, eq) front / rear handle
2.9/3.4 m/s²
Sound pressure level at operators ear
94 dB(A)
Sound power level, guaranteed (LWA)
114 dB(A)
Transmission data
Equipment
Overall dimensions
Weight (excl. cutting equipment)
10.8 lbs / 4.9 kg
Tube length
51.97 inch / 1320 mm
Tube diameter
0.94 " / 24 mm