HUSQVARNA 324LDx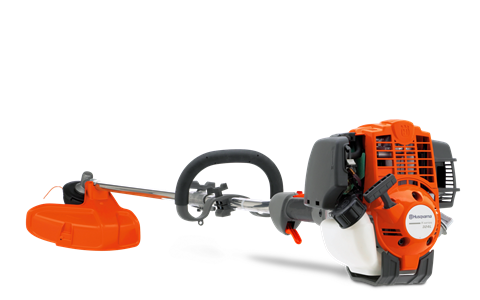 Effective grass trimmer with 4-stroke engine, detachable straight shaft, bevel gear and loop handle. Easy to start with air purge and Smart Start®. Husqvarna 324LDx is a combination machine, developed for many different types of job. Power head only. Several attachments are available as accessories.
Adjustable handle bar
Adjustable and ergonomically designed handlebar for best comfort.
Fuel pump
Fuel pump designed for easy starting.
No fuel mixing
No need for mixing petrol with oil when refuelling. Engine runs on pure petrol.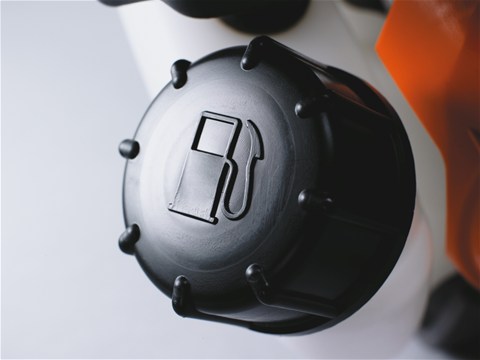 Click on attachments
Click on attachments for easy tool change.
Detachable shaft
Detachable shaft for easy transport and storage.
Specifications for 324LDx
Engine specification
Cylinder displacement
1.5 cu.inch / 25 cm³
Power output
1.1 hp / 0.8 kW
Maximum power speed
7000 rpm
Fuel tank volume
16.91 fl oz / 0.5 lit
Fuel consumption
510 g/kWh
Fuel consumption
0.79 lbs/h / 0.36 kg/h
Electrode gap
0.02 " / 0.6 mm
Clutch engagement speed
4000 rpm (±120 rpm)
Lubricant type
Husqvarna 4 stroke
Maximum rpm output shaft
8220 rpm
Output shaft thread
M10x1.25V
Lubricants
Lubricant type (bevel gear)
Mineral grease
Emission data EPA
Exhaust emissions (CO average)
399 g/kWh
Vibration & noise data
Equivalent vibration level (ahv, eq) left / right handle
4.1/4.1 m/s²
Sound pressure level at operators ear
97 dB(A)
Sound power level, guaranteed (LWA)
107 dB(A)
Transmission data
Overall dimensions
Weight (excl. cutting equipment)
11.9 lbs / 5.4 kg
Tube length
58.39 inch / 1483 mm
Tube diameter
0.94 " / 24 mm