HUSQVARNA 128RJ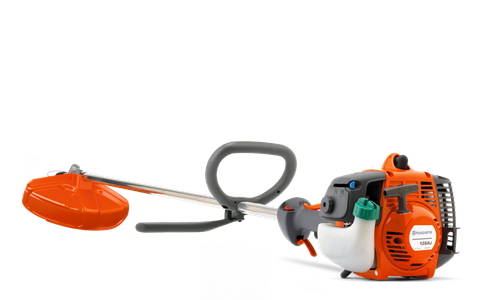 Lightweight brushcutter, perfect for homeowners. Easy starting with Smart Start® recoil system, fuel pump and an always-ON auto return stop switch for trouble free starting. Fitted with a J-handle and harness. Equipped with easy loading, semi automatic, trimmer head and metal blade. E-TECH® engine for reduced emissions.
Grass bevel gear
Bevel gear designed with high torque and the cutting equipment parallell to the ground for best cutting performance.
J-handle
Equipped with J-handle for greater versatility.
Fuel pump
Fuel pump designed for easy starting.
Smart Start®
The engine and starter have been designed so the machine starts quickly with minimum effort. Resistance in the starter cord is reduced by up to 40%.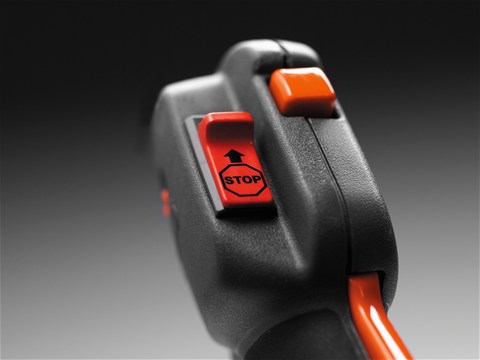 Auto return stop switch
When the machine is turned off, the stop button automatically returns to start position for trouble free start.
Combi-guard
The cutting attachment combi-guard can be used with either a grass blade or a trimmer head.
E-TECH® II
Exhaust emissions are reduced to levels below existing and future requirements without compromising power.
Tap 'n Go trimmer head
Twin line cutting system with Tap 'n Go for quick line feed.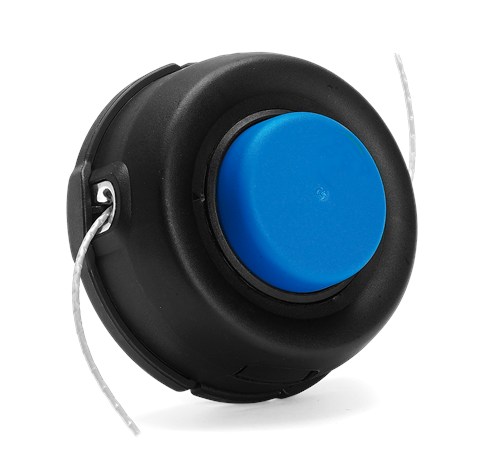 More Features:
Standard single harness
Ergonomic handle




Specifications for 128RJ
Engine specification
Cylinder displacement
1.7 cu.inch / 28 cm³
Power output
1.1 hp / 0.8 kW
Maximum power speed
8000 rpm
Fuel tank volume
13.53 fl oz / 0.4 lit
Fuel consumption
507 g/kWh
Spark plug
Champion RCJ6Y
Electrode gap
0.02 " / 0.6 mm
Emission data EPA
Exhaust emissions (HC average)
36.2 g/kWh
Exhaust emissions (CO average)
65.5 g/kWh
Exhaust emissions (NOx average)
1.1 g/kWh
Vibration & noise data
Equivalent vibration level (ahv, eq) left / right handle
3.5/3.1 m/s²
Sound pressure level at operators ear
98 dB(A)
Sound power level, guaranteed (LWA)
114 dB(A)
Transmission data
Equipment
OEM Grass blade
Grass 255-4
OEM Harness
Single harness
Overall dimensions
Weight (excl. cutting equipment)
10.6 lbs / 4.8 kg