HUSQVARNA 345FR

Husqvarna 345FR comes complete with trimmer head, grass blade and saw blade. This flexibility makes it an ideal solution for people who require the benefits both products offer in one, effective package. The X-Torq® engine provide raw power and excellent fuel economy. LowVib® vibration damping maximizes user comfort and control.
X-Torq® engine
The X-Torq® engine design reduces harmful exhaust emissions by up to 75% and increases fuel efficiency by up to 20%.
Grass bevel gear
Bevel gear designed with high torque and the cutting equipment parallell to the ground for best cutting performance.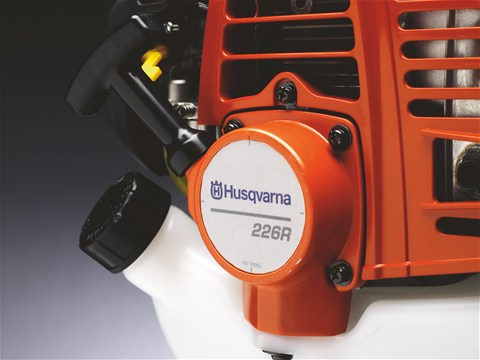 Comfort handle
Soft-grip handles for optimum comfort.
Transparent fuel tank
Transparent fuel tank for checking the fuel level.
Smart Start®
The engine and starter have been designed so the machine starts quickly with minimum effort. Resistance in the starter cord is reduced by up to 40%.
Combi-guard
The cutting attachment combi-guard can be used with either a grass blade or a trimmer head.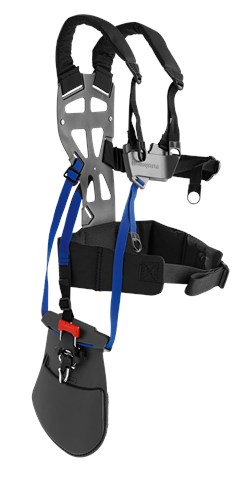 Balance X
Ergonomic harness with broad back support, shoulder straps and hip belt that distributes the load over a larger area.
Optimised centre of gravity
Improved balance thanks to the fuel tank placement in front of the engine.
More Features:
Auto return stop switch
Tap 'n Go trimmer head
Easy switch of cutting equipment
Specifications for 345FR
Engine specification
Cylinder displacement
2.8 cu.inch / 45.7 cm³
Power output
2.8 hp / 2.1 kW
Maximum power speed
9000 rpm
Fuel tank volume
30.43 fl oz / 0.9 lit
Fuel consumption
450 g/kWh
Fuel consumption
2.2 lbs/h / 1 kg/h
Electrode gap
0.02 " / 0.5 mm
Clutch engagement speed
3900 rpm (±120 rpm)
Lubricant type
Husqvarna 2 stroke or equiv. at 50:1
Maximum rpm output shaft
8800 rpm
Output shaft thread
M12x1.75V
Lubricants
Lubricant type (bevel gear)
Mineral grease
Vibration & noise data
Equivalent vibration level (ahv, eq) left / right handle
3.6/3.8 m/s²
Sound pressure level at operators ear
100 dB(A)
Sound power level, guaranteed (LWA)
117 dB(A)
Transmission data
Equipment
OEM Trimmer head
T45X M12
OEM Grass blade
Multi 300-3
OEM Saw blade
Scarlett 200-22
Overall dimensions
Weight (excl. cutting equipment)
18.3 lbs / 8.5 kg