HUSQVARNA 122HD60

Husqvarna 122HD60 is a low noised and light weight hedge trimmer for domestic use with easy to use functions such as Smart Start® and adjustable rear handle.
Adjustable rear handle
The rear handle is adjustable to facilitate cutting the sides and top of hedges.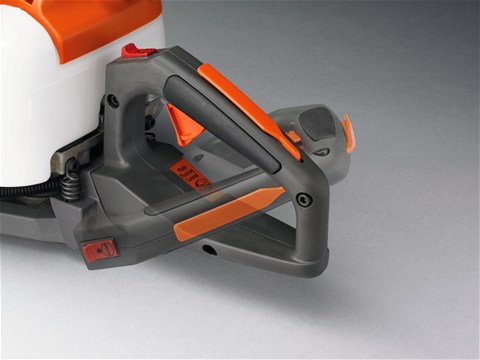 Low noise engine
Effective low noise engine design will not disturb you or your neighbours.
Smart Start®
The engine and starter have been designed so the machine starts quickly with minimum effort.
Resistance in the starter cord is reduced by up to 40%.
Auto return stop switch
Stop switch automatically resets to the ON position for trouble-free starting.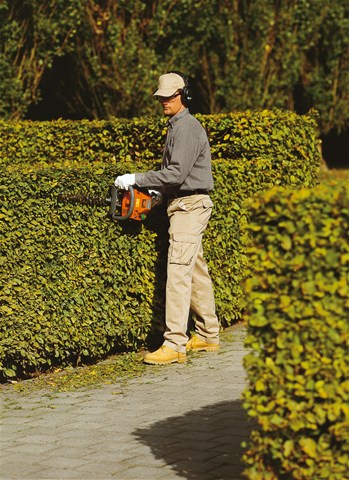 Long cutter bar
Long cutter bar for extended reach
Fuel pump
Fuel pump designed for easy starting.
LowVib®
Effective anti-vibration dampeners absorb vibration, sparing the user's arms and hands.






Specifications for 122HD60
Engine specification
Cylinder displacement
1.3 cu.inch / 21.7 cm³
Power output
0.8 hp / 0.6 kW
Maximum power speed
7800 rpm
Fuel tank volume
10.14 fl oz / 0.3 lit
Fuel consumption
575 g/kWh
Electrode gap
0.02 " / 0.5 mm
Vibration & noise data
Equivalent vibration level (ahv, eq) front / rear handle
4.1/3.6 m/s²
Sound pressure level at operators ear
94 dB(A)
Sound power level, guaranteed (LWA)
101 dB(A)
Transmission data
Equipment
Knife Length
23 inch / 59 cm
Teeth opening
1.1 " / 28 mm
Recommended maximum twig diameter
0.8 " / 20 mm
Cutting speed
4050 cut/min
Overall dimensions