HUSQVARNA MZ5424S
The MZ series zero-turn mower from Husqvarna takes performance, productivity, and comfort to a whole new level. The intuitive operator interface, heavy-duty steel frame and commercial rated hydraulic system create the ultimate mowing experience. With a high performance Air Induction steel deck that is mulch and collection capable, the MZ5424S is practical for all of your property maintenance needs. The reliable Kawasaki 24 HP engine offers the smooth, powerful performance that is needed.
Zero-turn steering system
Individual, hydraulic wheel-drive provides very precise maneuvering and allows the mower to rotate around its own axis. The result is increased productivity.
Kawasaki engine
Kawasaki engines offer smooth, quiet, reliable power. Heavy-duty components offer long life and electric start is standard.
Air Induction
Our innovative Air Induction mowing system draws clean air from the top and bottom of the deck, enhancing air flow which results in greater grass lift and superior cut.
Pedal-assisted cutting deck lift
Ergonomically designed deck lifting system offers precise cutting height adjustment. Easy and quick adjustment from the operator's seat.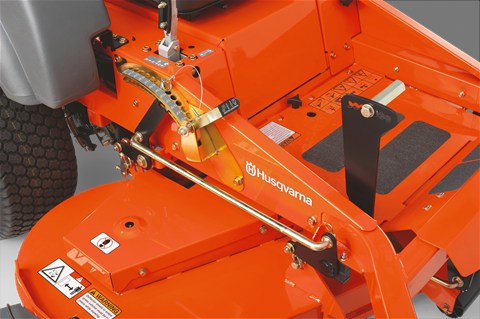 Transmissions
Longer life due to premium integrated zero-turn transmissions featuring charge-pumps, larger drive axles and expansion tanks.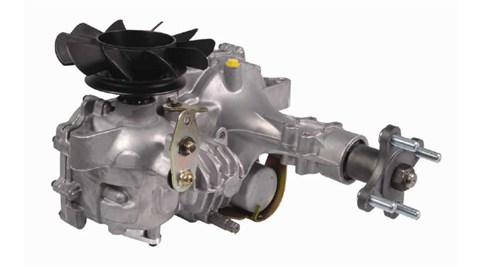 Comfortable steering
Dual levers with foam-padded hand grips and viscous dampers that reduce vibration, create a comfortable operator experience
Rugged frame and casters
The robust frame and casters ensure durability and reduced chassis flex.
Removable foot pan
Removable foot pan for easy access to deck belt pulleys, spindles and clean-up.
More Features:
Adjustable tracking
Reinforced steel cutting deck
Easy-access service points
Oversized chassis
Hour meter with service minder
Comfort & Support